Alcatel-Lucent Enterprise (ALE), a wholly-owned holding company of China Huaxin and the world's leading network communication solution provider, has successfully deployed the full set of DAN (big data, artificial intelligence and Internet of things) digital communication integration solutions in the "White Porcelain Bowl", SAIC Pudong Football Stadium, delivered by stages , thus meeting the stadium's demands for high concurrency wireless high speed Internet access, unified control of the Internet of things equipment, voice communication integration, Internet access authentication and big data analysis of behaviors, and providing reliable, comfortable, safe and intelligent stadium experience for more than 30,000 spectators at the site, which is helpful to attract more domestic and international high level events to settle down in the "White Porcelain Bowl".
The "White Porcelain Bowl" helps drive Shanghai to become an international event capital.
The high-profile SAIC Pudong Football Stadium is located in Jinqiao Town, Pudong New Area, and its form concept comes from the Chinese traditional porcelain with a neat and mellow, striking and elegant form. Therefore, this football stadium is not only praised as a new landmark of Shanghai City but also called "White Porcelain Bowl" affectionately.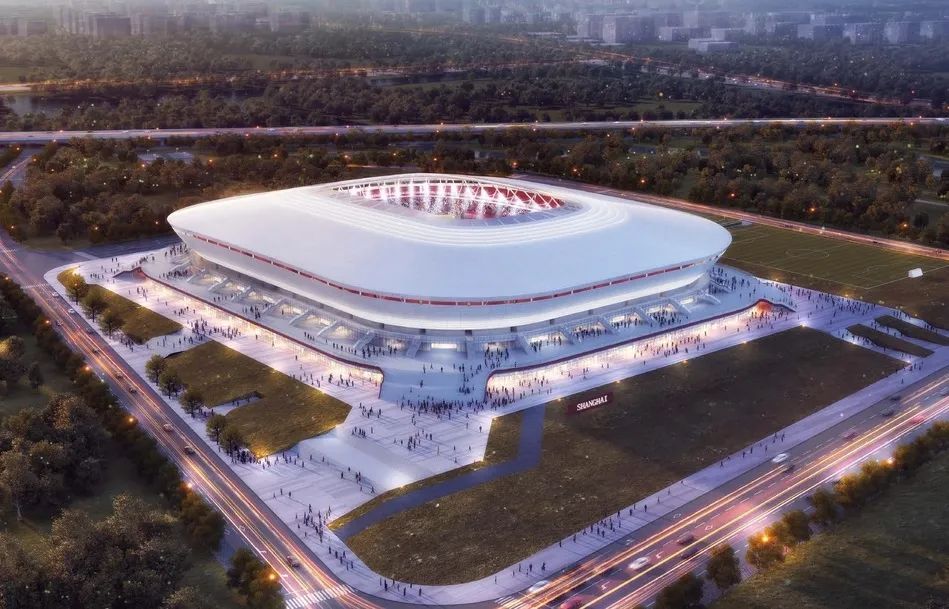 As the first modern international specialized football stadium tailored to Chinese Super League in China, SAIC Pudong Football Stadium was constructed according to the requirements of FIFA level A match standards. Equipped with professional electronic sports space and relevant supporting facilities, it is not only a new home field of Shanghai SIPG Football Club, but one of the stadiums organizing the Asian Cup 2023. Its completion will not only meet the need for Shanghai City to organize more international first-class competitions, but help Shanghai accelerate the progress of building an international sports event capital.
ALE endows the "White Porcelain Bowl" with the "spirit of science".
Through cooperation with ALE, SAIC Pudong Football Stadium with a floor area of nearly 140,000 square meters and having 33,765 fixed seats has reached the international super-class level in the aspect of smart stadium construction. On the one hand, the Stadium can provide a Wi-Fi 6 network covering the field completely, and on the other hand, unified security, network management and voice communication integration has been realized in the Stadium, and user terminal authentication, behavior analysis and security control can be achieved.
In SAIC Pudong Football Stadium, spectators can enjoy services provided by ALE constantly, which makes the "White Porcelain Bowl" with antique flavor have a modern "spirit of science":
●The Stadium adopts the new generation edge computing distributed control-based wireless solution and is deployed with the latest Wi-Fi 6 AP series products of ALE, including OAW Stellar 1361 and 1321, etc., achieving scenario-based wireless network coverage, and meanwhile, it uses the unified network management system to manage wired and wireless networks uniformly and support the application analysis service;
●ALE provides a smooth application end-to-end network for the Stadium's security system based on the Internet of things technology, and that network can achieve secure access and container control of all Internet of things equipment;
●The Stadium chooses the OmniPCX converged voice communication solution and OmniVista unified network management platform to meet frequent internal and external communication and emergency communication needs and achieve flexible control of telephone communication and equipment;
●In the aspects of large-scale user access authentication, user behavior portrait big data analysis and network security, ALE integrates high-quality products of third parties of the same industry actively, thus providing SAIC Pudong Football Stadium with more perfect solutions;
●Through efforts of the professional project management and implementation service team of the original factory of ALE, the construction quality and on-time delivery of SAIC Pudong Football Stadium has been guaranteed.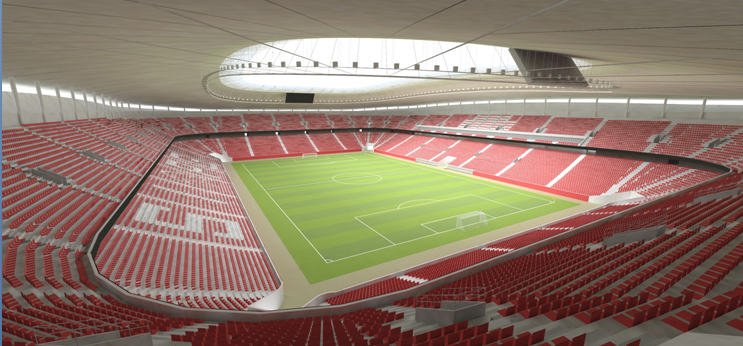 Tang Hui, deputy general manager of China Huaxin and chairman of ALE China, said, "ALE is always devoted to making use of its innovative technologies to build an Internet of everything. By providing a package network, communication, data and management solution for SAIC Pudong Football Stadium, ALE hopes to help the Stadium solve operational difficulties, simplify the communication process and further achieve more convenient management and operation, meet diversified needs of users, and provide more than 30,000 spectators of the Stadium with comfortable and intimate watching experience."