Full Turnkey Solution of Wireless Broadband
To address the mobile broadband market, the new generation of wireless broadband solution of China Huaxin Post and Telecom Technologies Co., Ltd. (hereinafter referred to as "Huaxin"), which is innovative and efficient, is able to support 2/3/4/5G shared-frame operation and meet the business demand of various scenarios.
FTK Solution

4/8 channel macro station

Wide coverage; first choice of coverage

2-channel macro station

Flexible deployment; deep coverage of special scenario

Small micro station

Blind-filling heat absorption; resolve the weak coverage and hot point problems on a targeted basis

Distributed Pico site

The first choice of large continuous indoor deep coverage; good performance, high capacity and easy capacity expansion

Integrated Pico site

Small indoor deep coverage; easy deployment and high capacity
Construction scenario adaptation

The small base station with flexible installation mode and simple station environment

Flexible base station backhaul

Wired, wireless and Relay modes; more flexible site selection, without restriction of station environment

Macro-micro/micro-micro collaboration

Control the same frequency interference and improve network capacity and user perception

Investment cost and capacity elasticity

Consider the balance between capacity requirement and investment cost
The diverse wireless series products respond to the needs of different 5G deployment scenarios



Turnkey Service
Besides the end-to-end wireless master device, Huaxin provides the turnkey service for overall operator mobile network
Network planning and design

Supporting facilities of base station: Power supply/ iron tower/ equipment cabinet/ battery/oil engine, etc.

Supporting facilities of base station: Power supply/ iron tower/ equipment cabinet/ battery/oil engine, etc

Solution of container/modular machine room

Comprehensive maintenance agency of network

Network optimization
Typical Cases
DITO project of Philippine's third operator
The project requirements
including complete turnkey service such as various wireless master devices (4G/5G/small station/indoor distribution), supporting facilities of base station, CME and network maintenance agency and optimization.
Project evaluation
"Huaxin displays the complete turnkey project ability fully from machine room, exterior line to wireless network while delivering DITO project. The corporate culture of "customer supreme and fast response to customer needs" does boost the DITO project a lot."
Contact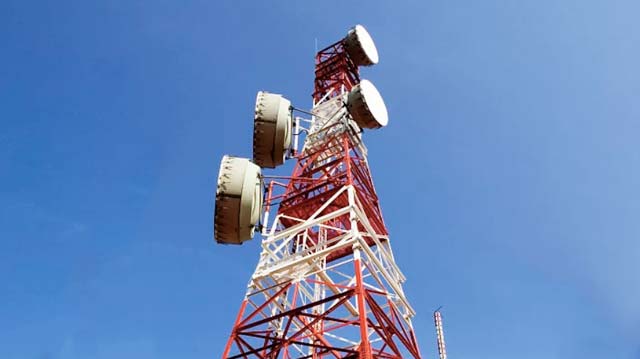 Share with wechat circle of friends
Open wechat and click "discover" at the bottom,
Use "scan" to share web pages with friends.